Brust Projector Cell Phone
:
Burst is a concept projector phone designed to boost the functionality and mobility of the conventional touch phones. Burst can project images onto any type of flat surface from projectors mounting aside with its specialized software to deform and compress
the touch
space display. The touch screen performs just like the traditional screens, but the operation takes place on the virtual projection space. Burst can project HD interactive full color touch spaces showing applications and menus, that opens in a lower touch space. The innovative user interface of Burst utilizes sound and motion sensors to capture as well as process user interactions insidethe touch space.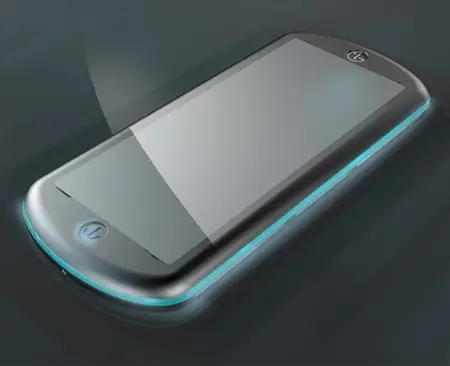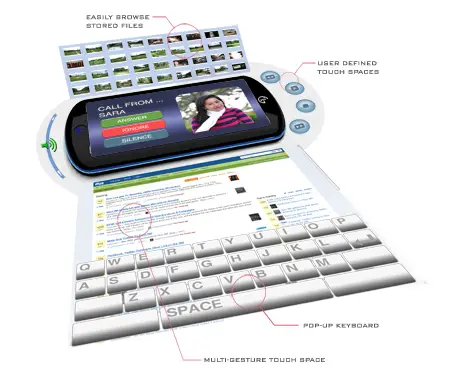 Super functional applications are the key attribute of Burst. It supports revolutionary
video conferencing
which will help the
deaf and hearing impaired
aside from offering many other advantages. The innovative technology of combining a mobile device with a protection product has made it as functional and usable as a personal computer. Moreover, it is packed with various category games to make it a nice piece for all range of gamers. Other highlighted features of Burst include HD projected web browsing, document and media editing,video conferencing and online gaming. It can make user to send and receive calls, take pictures and video,
download and listen to music
and many more.